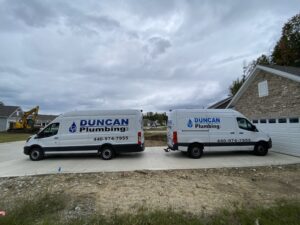 Welcome to Duncan Plumbing LLC!
We are an Ohio Licensed full service plumbing company with 24/7 emergency service.
We provide residential and commercial services including:
repairs/service
new construction
remodels
additions
We specialize in plumbing excellence by providing world class customer service, trusted brands and innovative trends and technologies all at a reasonable cost.
Because of our dedication to customer service, our customers have rewarded us with repeat service. So when you call Duncan Plumbing for help, you won't become our customer for the day. You'll become our customer for life.
Call us for all your plumbing needs because:
We get the job done RIGHT
We get the job done with an AFFORDABLE price
We get the job done with CLEANLINESS and PROFESSIONALISM
We get the job done as QUICK as we can WITHOUT compromising quality of craftsmanship
We look forward to serving you!  Thank you for choosing Duncan Plumbing LLC.
Ohio License #46836